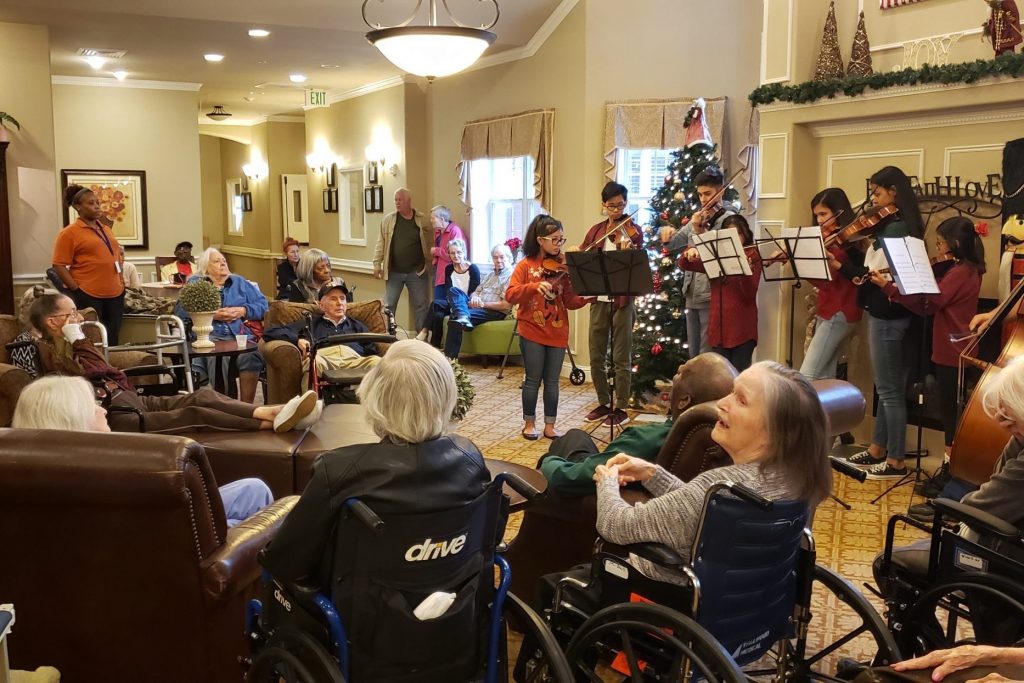 The Concordia Initiative
We hold live, in-person concerts at various children' hospitals, hospice facilities and memory care homes in the Houston area.
For locations outside Houston, we organize regular recitals on Zoom or similar platforms for residents and patients that can be watched at their bedside or on community TVs.
Our group of 130 volunteers has played over 200 concerts for this initiative, sharing music with facilities all over the country and reaching nearly 1,000 patients.
May 2018 – Present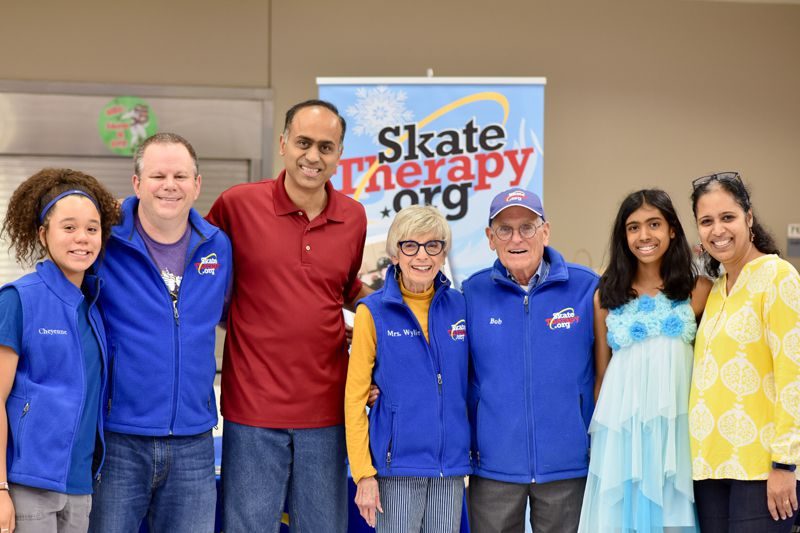 Rhythm on Ice
SkateTherapy, a therapeutic ice skating program for children with disabilities, helps them grow their social skills and physical coordination/strength while encouraging coaches to give back to the community.
Our Rhythm on Ice concerts raised nearly $8,400, hosting guest speakers such as 2010 Paralympic Sled Hockey Champion Josh Pauls and 1992 Olympic Figure Skating Silver Medalist Paul Wylie, selling the work of artists with physical disabilities, and handing the stage to talented musicians from the city.
April 2015, February 2016, March 2017, May 2019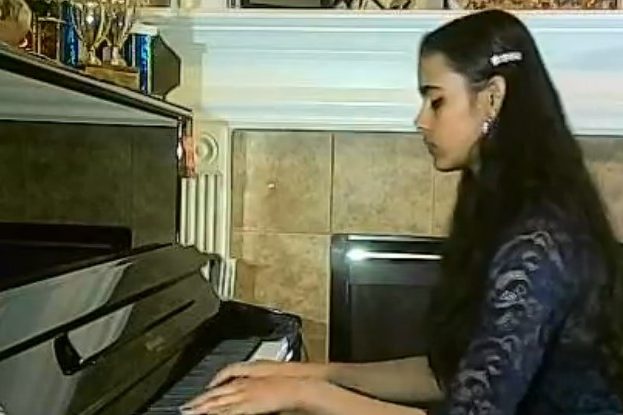 Virtual Arts for Humanity
COVID-19 has created huge challenges for families, especally in relation to food insecurity. Throughout 2020, Virtual Arts for a Humanity brought young artists together to benefit Feeding America, the United States' largest domestic hunger-relief organization that serves nearly 12 million children.
In November of 2020, we held a a livestreamed concert to raise money for Feeding America. Virtual Arts for Humanity has raised over $10,300, all of which is being sent directly to the charity.
November 2020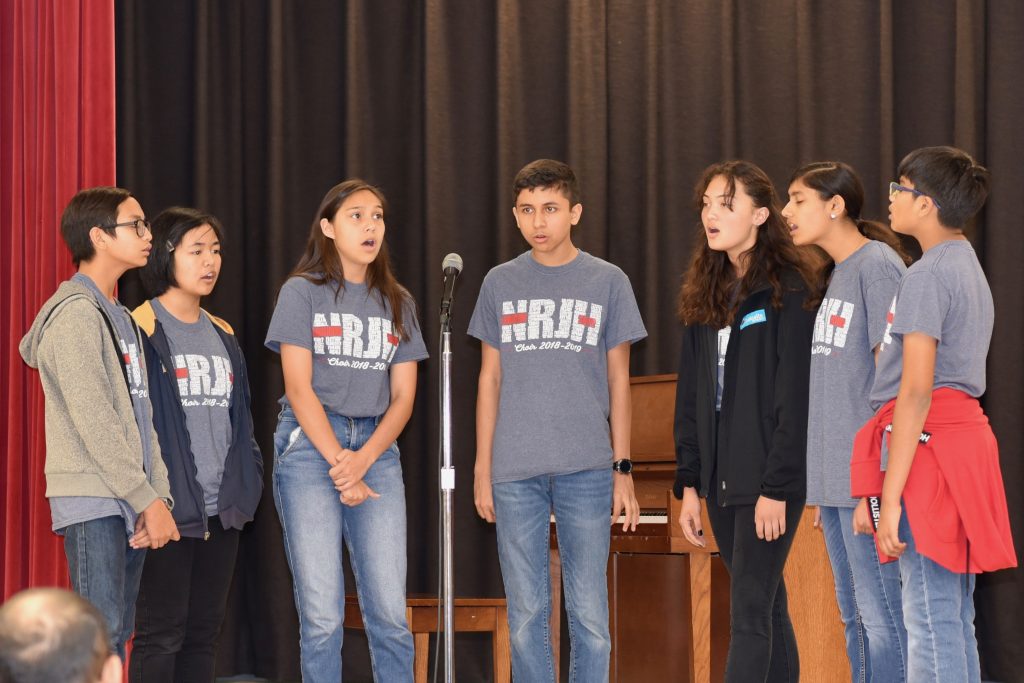 Fortissimo
We founded Fortissima to empower children not only to pursue education and the arts but to make their world a better place through performing and volunteering.
Through tickets, donations, and selling student-made art, we raised nearly $2,500 for CRY America, an NGO that works to give underprivileged children in India access to education. In 2021, funds raised went towards a series of $1,250 microgrants for rural elementary school fine arts programs.
February 2020, April 2021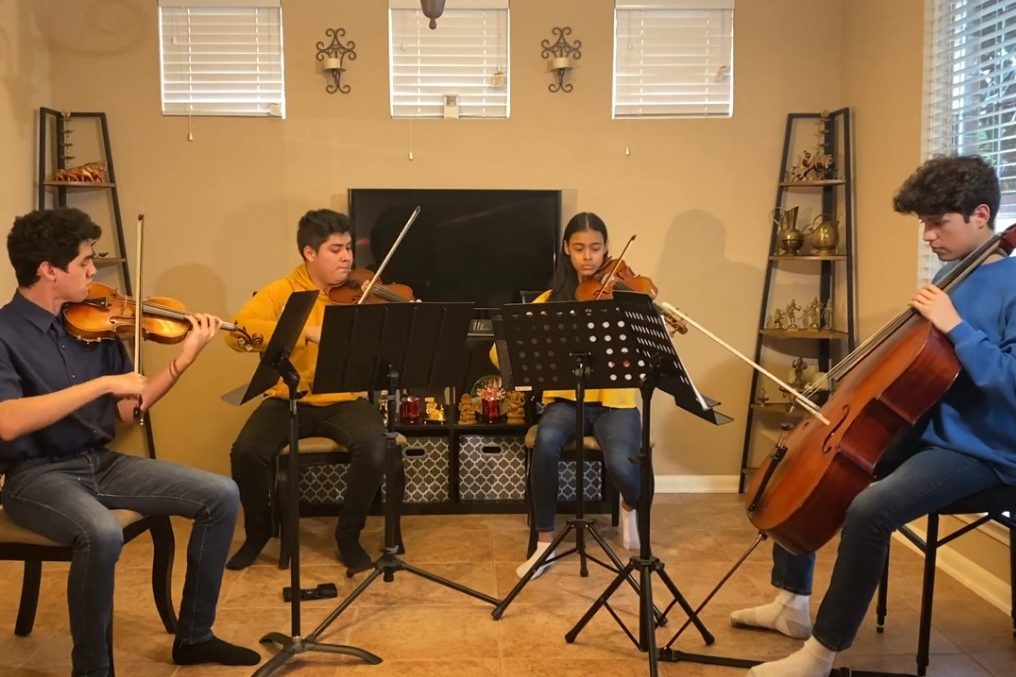 Sounds of Ukraine
In April 2022, our Sounds of Ukraine concert raised funds for Save The Children, an organization providing essential humanitarian aid by delivering supplies, allocating cash grants, and providing mental health support to children and families affected by the conflict in Ukraine.
Eleven award-winning young artists from across the Americas performed in the premiered concert, playing works by Ukrainian composers and raising over $4,500 for Save The Children.
April 2022